About Me – Kathryn (Kate) Weaver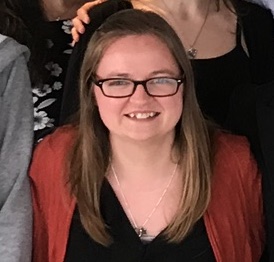 Research Interests and Background
I am a Ph.D. candidate in the Cell, Molecular, Developmental Biology, and Biophysics (CMDB) program at Johns Hopkins University, advised by Dr. Rajiv McCoy. My research develops and applies computational models to better understand genome function and evolution. My current research interests use machine learning approaches
to model gene regulation and predict gene expression across hematopoietic cell types
to uncover molecular mechanisms contributing to human infertility
to leverage patterns shared across related datasets to fill in missing data
I obtained my B.S. in Biochemistry & Molecular Biology and my B.S. in Mathematics from Bethel University (Mishawaka, IN).
For more on my background and training, see here
Life and Hobbies
My amazing dog Gibbs loves walks, fetch, & helping code. I really enjoy his long walks, all types of needlework projects, music, and reading books.